Application Deadline for September 2020 Intake: June 19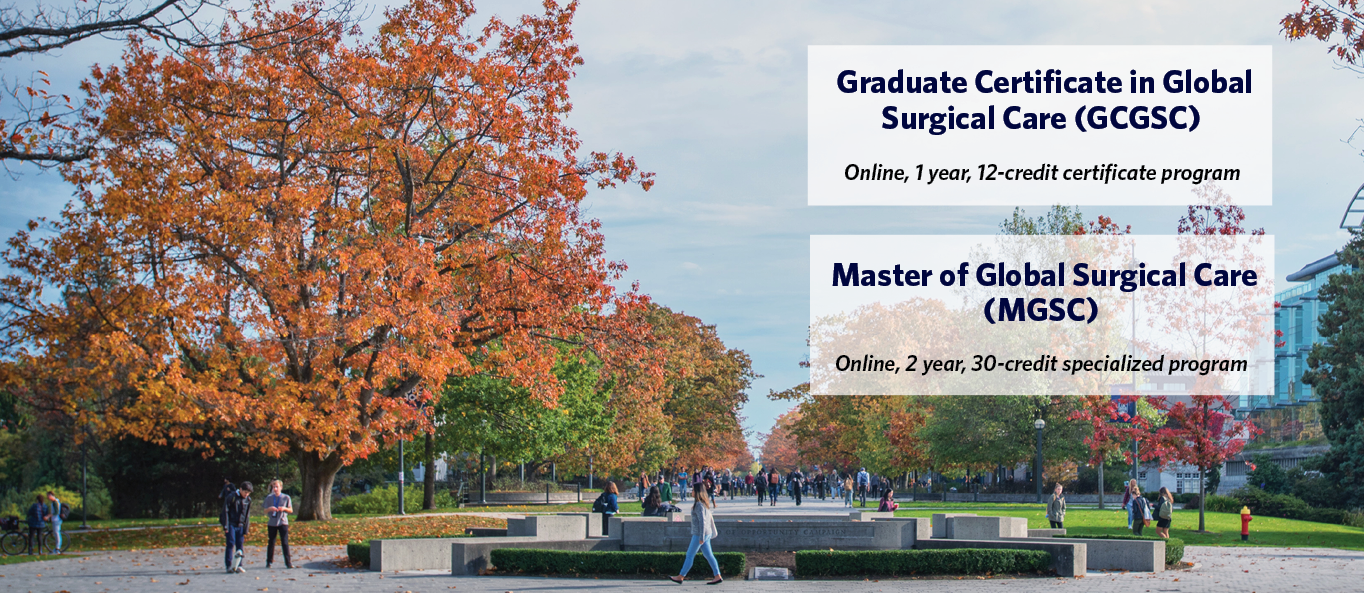 Applications are open for the Master of Global Surgical Care and Graduate Certificate in Global Surgical Care. These online programs are for interdisciplinary surgical care professionals focused on addressing challenges and contributing to solutions in low-resource settings. Apply by June 19th to start in September 2020! Click here for more information, and here to apply.
Safe Surgical Care: Strategies during a Pandemic
Free Online Course – Module 5 Now Launched!
The UBC Branch for International Surgical Care, Continuing Professional Development and Extended Learning have just launched a new free online course, Safe Surgical Care: Strategies during a Pandemic to inform surgical teams of the risk during pandemics, prepare them to respond appropriately, give them tools to ensure their safety, build pathways to maintain specific surgical services and mitigate long term impacts. The course includes real-life case studies, clinical examples, physician-led discussions, expert interviews, interactive quiz questions, and curated resources.
Video | I Don't Seem To Be Fine: A Story of Gluteal Fibrosis in Uganda
Bethune Round Table Conference on Global Surgery
The Bethune Round Table (BRT) is an annual interdisciplinary meeting aimed at addressing the challenges of providing accessible, high-quality surgical care to marginalized patients in low-resource settings. By bringing health professionals across a variety of disciplines together, we share strategies and create solutions for improving surgical care to these under-serviced regions.